Working in an international environment – First impressions based on interviews of EU experts
Published on and modified on • Permalink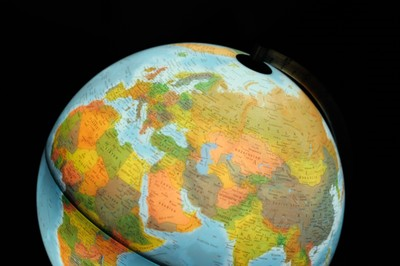 In February-March 2015, I conducted altogether 20 individual interviews with staff members of three European Union agencies (Cedefop, ETF, Eurofound) for my PhD research. The interviewees represented a truly mixed group of people in terms of age, gender, nationality, juniority-seniority, number of years spent abroad, educational attainment and professional background, marital status and family situation, etc. Four thematic areas were touched upon in the interviews: motivation to work at an international level, professional development, life outside of work, and multicultural aspects of working in the EU environment. At the time of writing this blog text, the interviews recorded have not yet been transcribed. Therefore, the in-depth analysis of the data has not yet properly begun, and thus only some first impressions emerging from these thematic interviews will be highlighted here.
Motivation to work abroad – For this theme the respondents can roughly be divided into two main categories, when we simplify the complex and versatile reality a little bit. The first group of informants was emphasizing that working at an international level had always been a goal for them and finding an interesting career opportunity abroad had been their highest, grandest dream from an early age. The rest of the informants, to a large degree, were saying that working abroad had become a natural step in their career progression after several years of professional life within the national context, where many of them had already been involved in internationally oriented duties. There were some interviewees, who said that they somewhat unexpectedly had come across with a job opportunity in their own professional field in another country, had decided to apply for the job and finally got selected for it.
Professional development – Generally speaking, for all informants starting to work in an international environment meant stepping out of their own comfort zone and facing numerous new challenges in their professional life. At the same time, many stated that they were guided by their curiosity and eagerness to broaden their professional and personal horizons, and had they not taken the chance to work for the European Union, they would have missed out a tremendous opportunity for career advancement, continuous learning and self-exploration. Especially the multinational working environment has taught them, among other things, cultural sensitivity, respect for different perspectives and worldviews, as well as contributed to the development of their language skills, but it has also strengthened their ability to interact and network smoothly with people from diverse backgrounds. In most cases, but not for everybody, the work itself has been professionally rewarding and challenging, and without comparison to jobs at the national level. Some of the respondents mentioned that after so many years abroad there is no way of going back to the national level anymore or at least returning would be difficult for them.
Life outside of work – Most interviewees did not focus so much on establishing (close) relationships with the locals in their country of destination. There were several reasons for this, for example, family-related obligations (incl. schooling of children) that had to be prioritized; regular travelling for work in different parts of Europe and beyond that did not support keeping contacts alive easily with many (new) people; not knowing well enough the language of the country was an issue as without fluency in the national language it was quite difficult to get to know local people outside of work (specifically applicable to Greece and Italy; not so much to Ireland); and some other constraints were mentioned such as after work having little energy left for socializing, or pursuing a team sport (e.g. football) does not automatically materialize in becoming friends with the locals. All this often resulted in more superficial contacts with local people, who were rather considered as acquaintances (e.g. one's neighbour) instead of a circle of close friends. In contrast to the above, few respondents said that they had systematically worked towards breaking into the circles of the locals and had luckily succeeded in getting to know at least some locals better. Finally, some respondents also pointed out that maintaining close relationships with one's own family and friends back home was taking quite some effort and time.
Multicultural dimension in life – Even if many of the respondents said that it has not always been easy or pure joy to be working with people from different corners of Europe and beyond, still this multicultural dimension in life was highly appreciated. Some interviewees also emphasized that there is no way for them to go back to the national working environment as they would not be able to survive in such a "monocultural" and "monolinguistic" reality anymore. Cultural or national stereotypes do exist, many admitted that, but in their opinion, they do not have a negative impact on the professional performance and cooperation inside or outside of the office. Respondents reported that they act as professionals in a diverse working environment, where all colleagues are seen as experts no matter what their country of origin, mother tongue, ethnic background, skin colour etc. are. Some of the interviewees said that of course sometimes jokes are made about "the (nationality) are like this", but that it does not affect the way people work together or the way another colleague is being perceived.
The question about what "feeling European" means to the interviewees, was often addressed by mentioning values such as democracy and democratic developments, freedom of speech, and free mobility across the country borders. Some even reflected on the historical developments of Europe or referred to the common currency (€). For some Europe was a geographical region to which they felt belonging (instead of Asia or America), and some indicated that they are more Europeans (or even global citizens) than representatives of their own country after so many years abroad surrounded by people from all over. The European Union was regarded by some informants as an important project with which peace can be maintained in Europe.
See also: Short article by Mika Launikari (Euroguidance Insights Newsletter Nov 2015)
For background information about my PhD research go to www.launikari.eu/phd/
Photo: Johannes Jansson, www.norden.org